Doctors & Staff
Meet the experienced and friendly doctors and staff who make Leawood Family Eye Care & Optical Boutique the leading provider of vision care products and services in Leawood.
Dr. Alan Phillips
Dr. Alan is a caring doctor who is determined to exceed your eye care expectations. He was raised in Marshall, Missouri and graduated from the University of Missouri-Columbia with his BA in Geography/Biology in 1992.
He then attended the University of Missouri- St. Louis School of Optometry in St. Louis and later served four years active duty as a captain in the US Army at Ft. Jackson and Ft. Bragg. After serving, he and his family returned to the Midwest to be closer to family and friends in 2003.
Dr. Alan is an avid sports fan and loves coaching his kids' ball teams. He is a member of the Overland Park South Rotary club, the Knights of Columbus and the Kansas Optometric Association.
He can often be seen at Kauffman Stadium rooting for his childhood and continued favorite Kansas City Royals.
---

Dr. Stacy Phillips
Dr. Stacy Phillips hails from Pittsburg, KS where she graduated from PSU with a BA in Biology in 1993. She received her doctorate from the UM-St. Louis School of Optometry in 1997.  Dr. Phillips completed externships at the Kansas City VA Hospital concentrating in ocular disease (i.e. glaucoma, cataracts, macular degeneration, infectious conditions, etc…), a pediatric externship in Denver, CO and two additional externships specializing in hard-to-fit contact lens fits.  She has gained valuable experience in practice over the past 18 years fitting contact lenses for astigmatism, presbyopia (bifocals), and other specialty contact lenses including rigid gas permeables (RGP's).
She spent her first six years of practice in her South Carolina private practice. She loves taking care of you and is eager to conquer any contact lens challenge that comes her way.
She is active in the Kansas Optometric association, the American Optometric Association,  Special Olympics Opening Eyes and numerous church and civic committees.  She has spent countless hours coordinating and participating in the annual Special Olympics Kansas vision screenings each November.
Dr. Stacy is the proud mother of Connor (21), Caleb (19) and Carmen (16).  They keep her VERY busy.
---

Dr. Debra Kirk
Dr. Debra Kirk is a native of St. Louis, Mo. She attended the University of Missouri-Columbia, earning a BA in Biology in 1992. She completed her Optometric degree at the Southern California College of Optometry in 1996, followed by a Residency in Pediatric Optometry and Vision Therapy. While at SCCO, she was chosen to be a teaching assistant in the Contact Lens Department and Pediatric Department. She was also the recipient of various awards for clinical care and management of patients. She has practiced in the Kansas City area since 1997.
Dr. Kirk enjoys seeing patients of all ages. She has fit contacts on babies as well as those needing multifocal contact lenses. She is also involved in the treatment and management of medical eye conditions, including dry eyes. Dr. Kirk has been married to her husband, Jeff, since 1992 and has 2 children. She enjoys spending time with her family and can often be seen attending their various sporting events.
---
Sharon Meek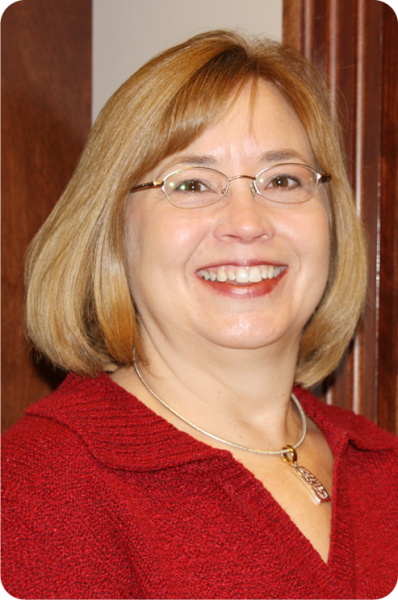 Sharon is the first person who will greet you when you walk into the office.  She has been with the office for 20 years!  From the moment that you come in until it is time to leave, she will always go the extra mile to make sure you are satisfied with your visit! Her many responsibilities include making sure you receive the contact lenses that are prescribed. In her spare time, she enjoys her wonderful husband, two grown children, and five grandchildren.
---
Kimberly
Kimberly Sandlin (optician)– Kimberly has 15 years experience working in the optical field with patients of all ages (assisting in the frame selection and styling process while making helpful recommendations, fabricating lenses carefully to match your doctor's prescription, and fitting them to your particular frame choice with care — doing it all with a professional and helpful demeanor. In her free time, Kimberly enjoys spending time with her family, friends and puppies.
---
Rachelle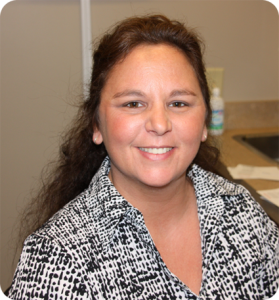 Rachelle Meier (ophthalmic technician)– Rachelle graduated from KU with a Bachelor of Science degree and has 10 years of experience working with all types of patients. She is very personable and committed to helping make your experience at Leawood Family Eye Care enjoyable. In her spare time, Rachelle enjoys movies, swimming and exercising…. but she does stay quite busy with 4 kids, a labrador and 2 cockatiels at home in Overland Park as well.
---
---
 Mark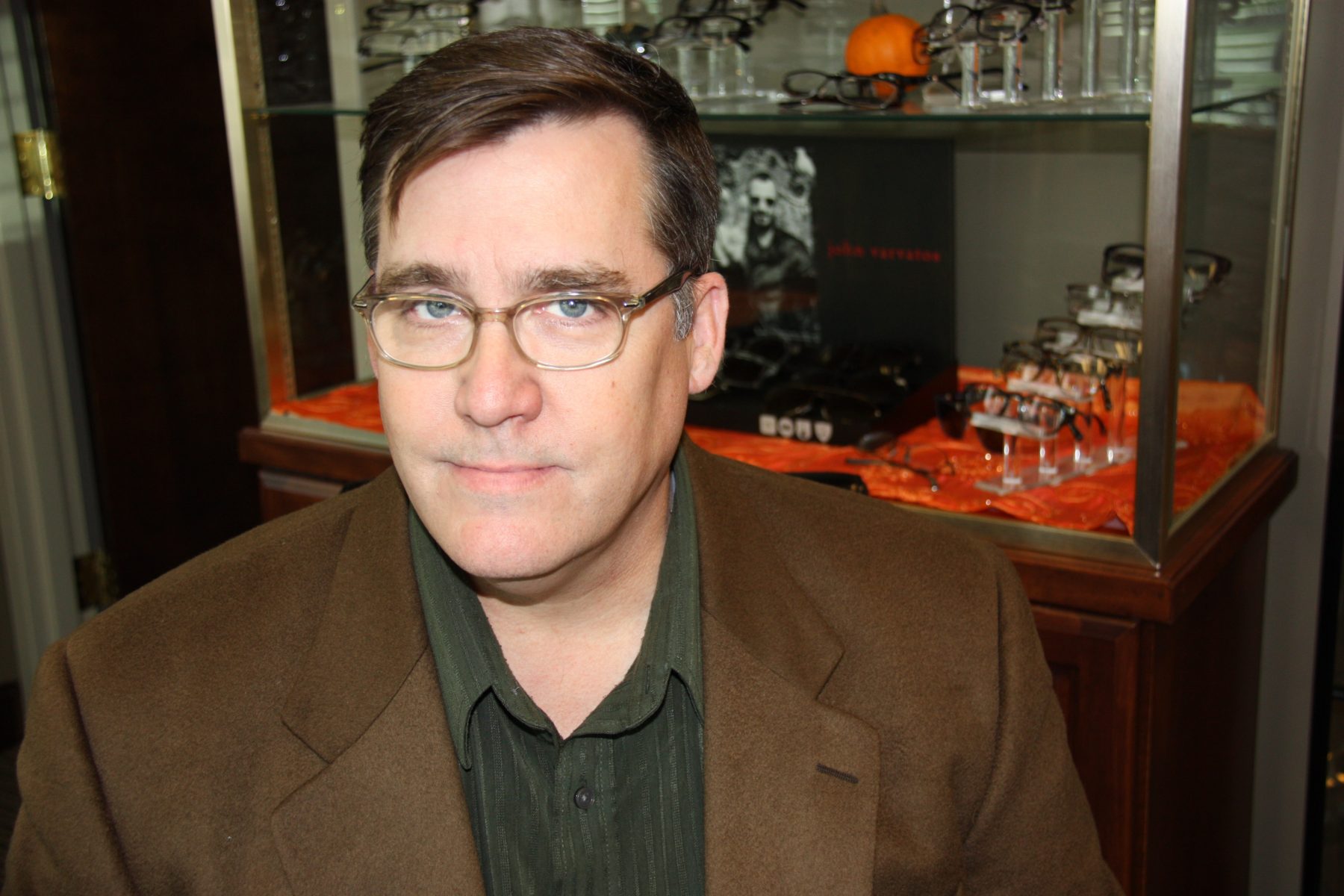 Mark comes to our office with 28 years of experience.  He is very personable and willing to spend the extra time to make sure your experience is an enjoyable one.  He welcomes the challenge of finding just the right pair of glasses to
fit your optical needs.  In his spare time, he enjoys spending time with family and friends, catching a game, or attending a theater production or concert.  Currently, he is taking guitar lessons.
---
---
Julia
Julia always greets you with a friendly smile and voice.  She is extremely valuable in helping patients understand their insurance benefits and providing guidance throughout the process.  She is glad to go the extra mile to help make sure your visit to our office is a pleasant one and as seamless as possible.
---
Carol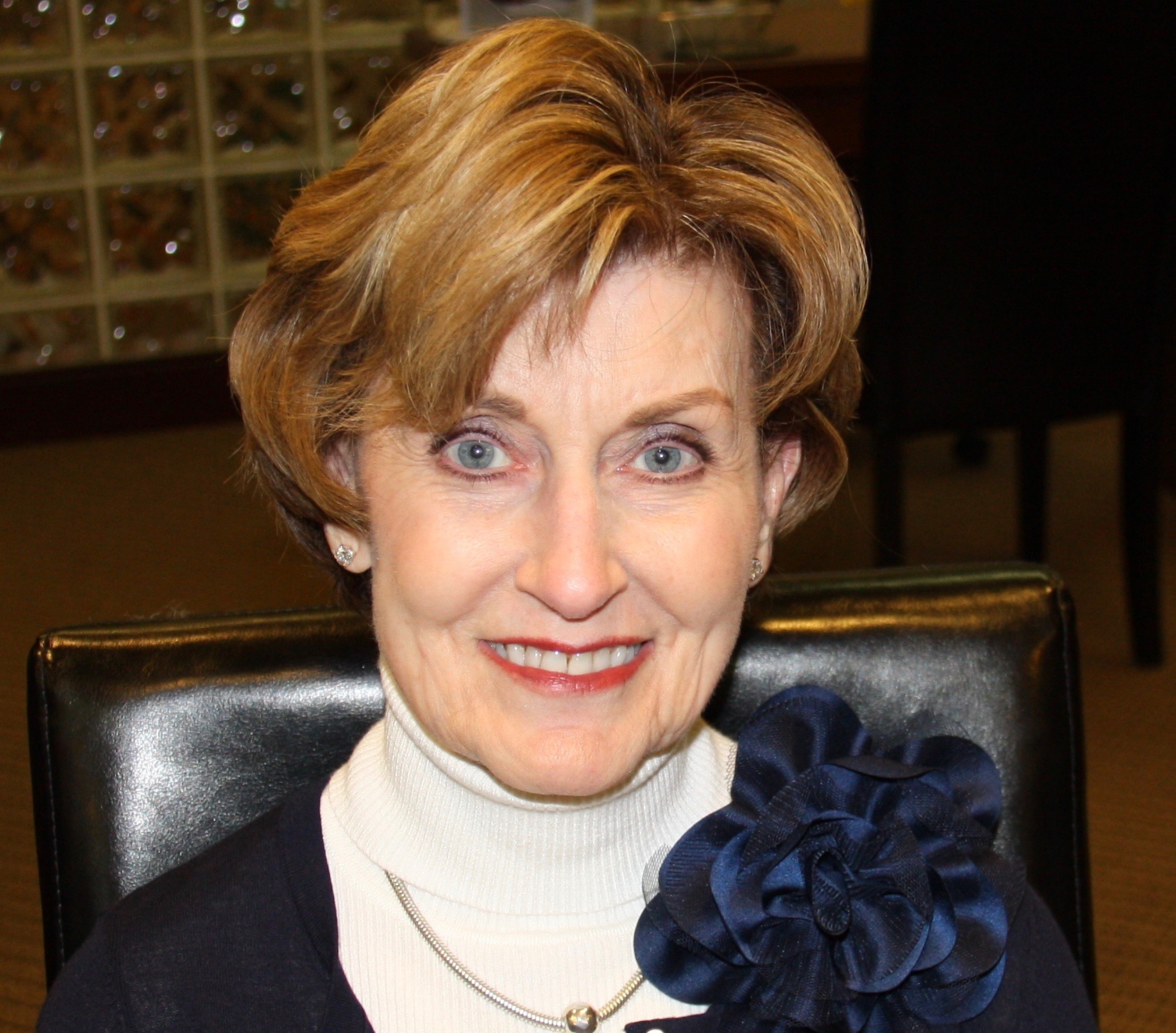 Carol has another friendly face to greet you and you can sense the positivity that comes across in her voice, even over the phone.  She is quite valuable assisting in multiple areas, including managing office correspondence and helping to direct patients in varied ways both in the office and over the phone.
---
Haley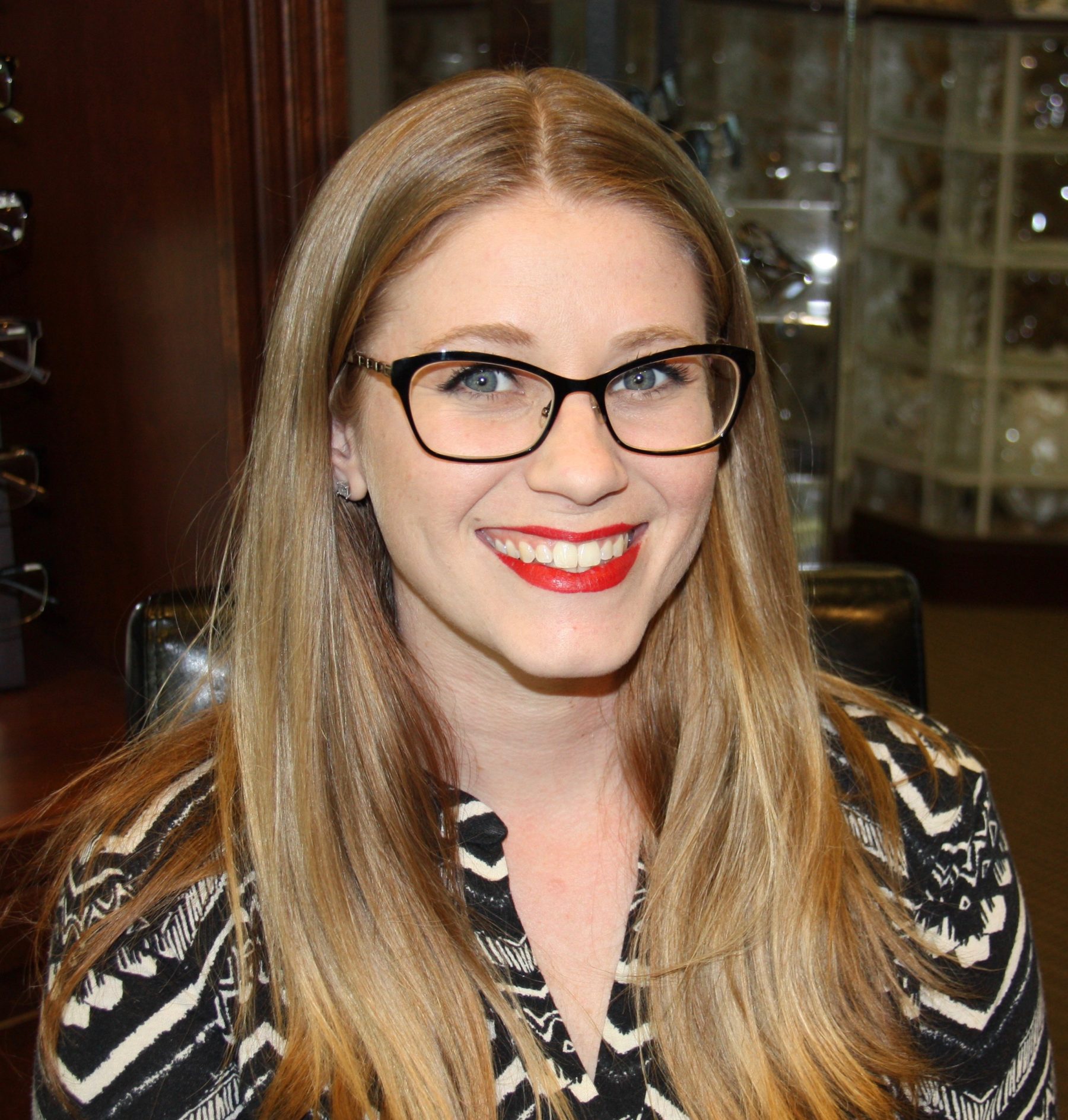 Haley has been working in the optical field for over five years. She enjoys the challenge of finding and fitting the perfect pair of glasses to match each patient's personality. In her spare time, she enjoys spending time with her family, friends and her dog…and especially enjoys watching her two boys play competitive youth basketball and soccer. She also loves to cook.
---
---
---
---
---
The members of our staff have different areas of expertise. However, they all share one common goal— each desires to make your visit as enjoyable as it is productive! We sincerely hope that when you leave our office, you will be seeing and feeling better!!!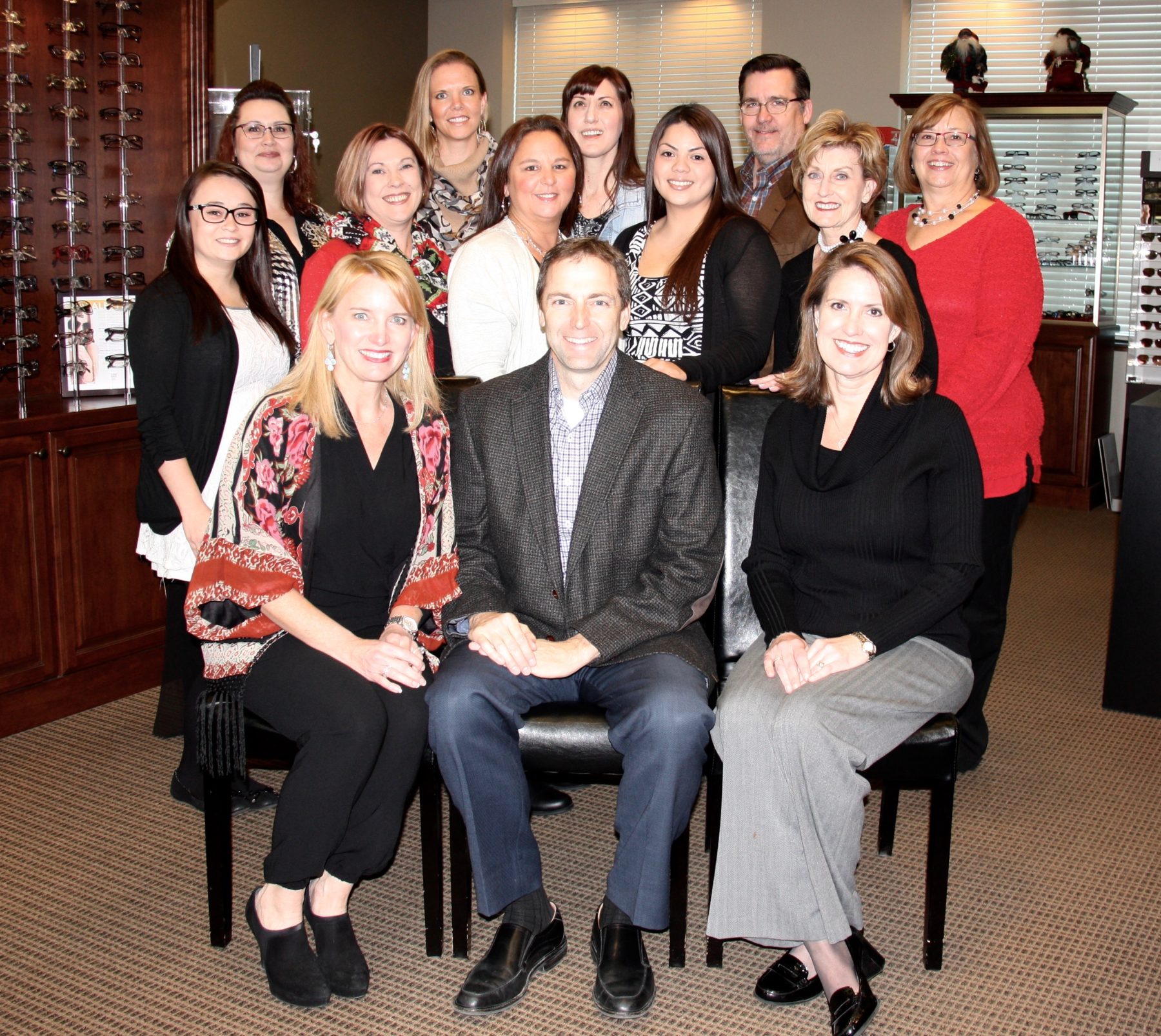 Congratulations to OUR Kansas City ROYALS – World Series Champions!!!!!